My sister asked me this question yesterday and my mind just started racing at 1000 miles per hour, it's a crazy thing to think about. I weighed my options very heavily as there was much to consider. For example it would be cool to go back to like Shakespearian times when you think about how cool it would've been to eat giant turkey legs in some castle with Kings but then you have to factor in the possibility or catching the black plague when going to the doctor had a greater possibility of killing you as opposed to just trying to "tough it out" on your own. Plus if anyone randomly accused you of being a witch you were probably getting tossed in a river somewhere. My point is there was a lot to think about! Anyway, I thought I'd share my final list, so here are my "top 3 places I would time travel to" if I had the chance.
3. WHEREVER JESUS WAS HANGING OUT AT – YEAR 25 A.D.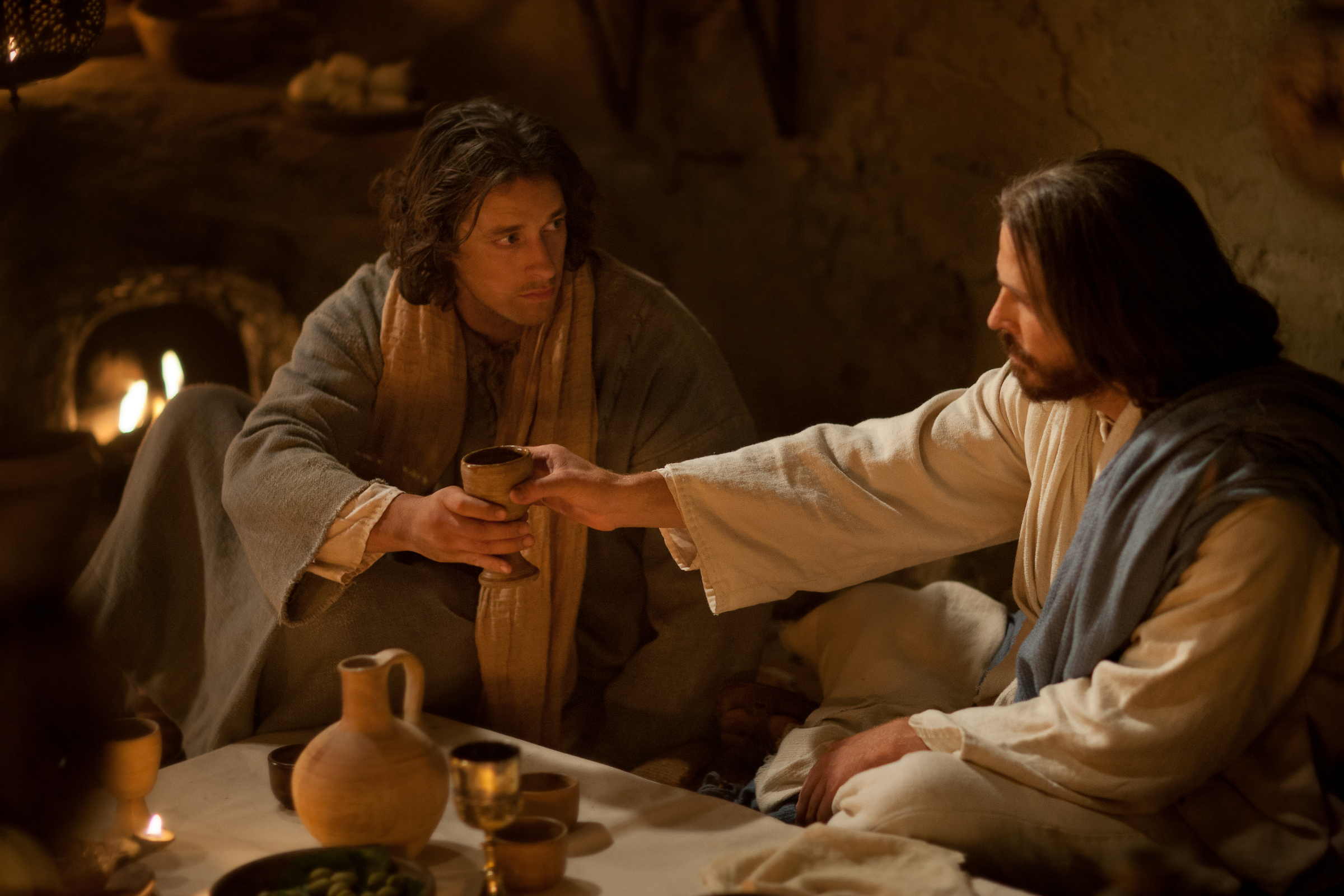 Look I can't name a specific place to visit during this time cause Jesus was all over the place – from Nazareth to Jerusalem to Israel; I mean this guy really got around (not in that way). But I'm thinking a more 'Wedding at Cana' setting. I mean how cool would it be to hang with the Son of God and drink some Heaven Wine that he made out of water and have some deep philosophical talks? I wouldn't want to stay too long though cause things got kind of rough at the end, but Jesus and I would definitely kick it while rocking some sweet sandals. Plus Jesus was just the man, I mean he was the center of attention wherever he went so if you were chilling with him you would be cool by association. Seriously look at every picture of Jesus ever and thats all anyone is looking at. I dare you. Google "Jesus" right now and try to find one person in the picture not staring at him… I'll wait.
2. THE ROARING 20'S – NEW YORK
I'm just picturing some Great Gatsby – type mansion parties and people dressed in suits. No iPhones, no screens, just Gin. I mean what more can you ask for? Plus I'd really love to smoke one of those french cigarrette-on-the-end-of-a-stick things with Leonardo DiCaprio. Ok, maybe I just want to hang with Leonardo DiCaprio. But I'd take him back to that time with me (assuming I get to bring a guest) and we would just laugh and get hammered and he wouldn't be all debbie-downer worried about climate change cause no one knew about it back then. Also I would love to wear one of those cool hats everybody wore back then and like go to a flapper show or something – it's much classier than a strip club.
Plus look at these guys below, this is when people really stood up for their core values and principles and concerned themselves with the real issues at hand.
1. PHILADELPHIA – JULY 4TH 1776
This one is a no brainer. Imagine being in Philadelphia (otherwise known as Flip-a-delphia) and just playing flip cup with our founding fathers. I mean this must have been the most epic bar-crawl of all time. Ben Franklin black-out-drunk playing with kites in thunderstorms, trying to explain the concept of electricity to everyone and no one has no clue what he's saying. John and Sam Adams tossing out homemade beers to whoever is in need. George Washington going undefeated in beer pong (and international wars). John Hancock bragging about his signature and penmanship like a douche but everyone forgives him cause he would go on to start a "Fuck Benedict Arnold" chant. And the rest of the time everyone would be flying flags, eating Philly cheese steaks, singing patriotic songs, flag waiving, accompanied by some USA chants, and most of all just shitting on England as a country would be way too fun.
And yes, I am aware that all of these trips involve booze but I figured drinking is the one thing we would all have in common, it's a great thing to bond over.